Last Updated on September 17, 2019 by
Lancashire Council advertise for contractor to remove asbestos from Cuerden site
The wheels are in motion for Lancashire County Council to remove asbestos from a development site in South Ribble.
Asbestos sheeting was uncovered over the summer on the Cuerden development site, which is just off the M65/M6 interchange.
It was discovered amongst tonnes of other waste being cleared from the site by groundworkers as they worked on constructing a new access road.
The site had been previously earmarked for development by the retailer, Ikea, but they decided to pull out of the scheme in May of this year.
Since then, development of the Cuerden site has been halted.
Although Lancashire County Council did restart work on safeguarding of the roads and drains which had already been installed on the site.
A council spokesperson commented, "The sheeting is likely to have formed part of a previous farm building and, as it was once such a commonly-used building material, is often found in similar circumstances on brownfield sites."
"The sheeting is broken into small pieces contained within around 500 cubic metres of other waste and soils, and poses no risk to the public or anyone on site as it is in a stable form, with no risk of fibres being released unless it is disturbed."
"We have a responsibility to dispose of this material properly as part of the ongoing work to secure the site while discussions take place with our partners and other companies about its future development."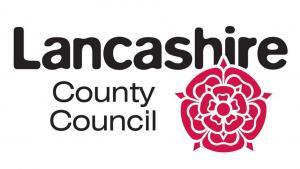 Work starts to remove the hazardous material
The area is now being prepared for a new use and it's not thought that the asbestos discovery will lead to any significant delays.
However, it is unknown what the site will be used for now that Ikea have thrown in the towel.
The site known as 'Lancashire Central' is a key project in the region's City Deal.
As well as there being retail, industrial and office space to let, which would create around 4,500 jobs, there was also going to be more than a hundred homes built on the site.
Sir Lindsay Hoyle, a local Chorley MP, has suggested a "super hospital" for Central Lancashire be built on the site.
However, Lancashire County Council haven't yet decided on what will become of the site and are considering the various options.
In the meantime, work to remove asbestos has commenced this week and is due to be completed by the end of the year.
Source of article:-  https://www.lep.co.uk/news/asbestos-to-be-removed-from-site-previously-earmarked-for-ikea-store-1-9432489
Did you find our article on Council to remove asbestos from development site in South Ribble interesting? Then check out our other posts below………
Whether you need an asbestos management survey, or a refurbishment/demolition survey, contact us on 0161 763 3727 or by visiting https://www.armco.org.uk/
Finally, for all your asbestos training needs call 0161 761 4424 or visit https://www.armcoasbestostraining.co.uk/to book an asbestos awareness training course.
Published Nov 13, 2018